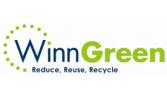 Solar Energy
In 2008, WinnCompanies completed a solar installation project at Mill Pond Village consisting of 1,308 solar panels affixed to the top of their garden apartment buildings. These panels were one of seven developments throughout Connecticut and Massachusetts and are just a part of Winn's Green efforts. This solar panel project was aided by the Connecticut Clean Energy Fund and a federal investment tax credit grant. One of the largest initiatives put forward in the United States on affordable housing units, Sam Ross, CEO of WinnCompanies believes "it is important as utility costs continue to escalate that we take steps to assure that our properties continue to provide the highest level of service to our residents."
Solar Photovoltaic System
-Smallest carbon foot-print leading the fight against global warming.
-Quickest energy payback time for the maximum energy conservation.
-Cardboard-free packaging for minimal on-site waste and disposal cost.
-Best-in-class performance ratings proven by field installations.
Low Flow Aerators
Low-flow Aerators for faucets and Low-flow Shower Heads can be the single-most effective water conservation method you can implement within your home. Faucets, showers, baths and toilets typically consume more than 60% of a home's total potable water use.
Although you would never tell the difference, Mill Pond Village provides low-flow faucet aerators.
Compact Fluorescent Lights
Common areas are illuminated with compact fluorescent lights.
Fun Fact: An ENERGY STAR qualified compact fluorescent light bulb (CFL) will save about $30 over its lifetime and pay for itself in about 6 months. It uses 75 percent less energy and lasts about 10 times longer than an incandescent bulb.
Energy Star
Every step we take to become more energy efficient and lessen our impact on global climate change is a step to preserve energy resources and our environment for generations to come. Just think: if every American home replaced its old refrigerator and/or freezer with ENERGY STAR qualified models, together, we would save:
Enough energy to light more than 9.2 million homes for an entire year.

More than $2 billion in annual energy costs.

The annual greenhouse gas emissions of more than 2.3 million cars, or nearly 1% of all registered automobiles in the United States.
Recycling
Mill Pond Village provides recycling bins for electronic items such as old cell phones and batteries so they are donated or disposed of properly. Mill Pond Village is working with the East Windsor Public Works department to keep these items out of the waste stream. Please help us by taking advantage of this convenient service located in Management Office.
Appropriate Items to Recycle:
Camcorders
CD Players
Cell Phones
Chargers
Computer Parts
DVD Players
Eye Glasses
Game Systems
Hard Drives
iPods
Modems
Pagers
Printers
Radios
Rechargeable Batteries
Sun Glasses
Telephones
Televisions
VCRs